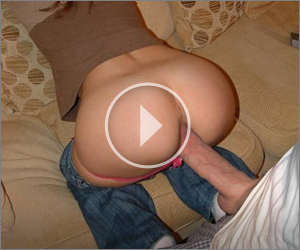 There are a variety of sexual fantasies that Hentai can provide, ranging from orgies to threesomes, monsters to tentacles. There are hardcore, graphic stuff, and soft, romantic Hentai- all pretty packed up under the umbrella of Hentai Anime. A relatively new term here is that of Yuri. Yuri Anime deals with sexual relationships between two or more females. A guy is also involved sometimes, but it is around the girls that the real action is centered around.
Here we have curated a list of the top 20 sexiest Yuri Anime that covers a vast range. Some of them are recent, and others are a little old, whereas almost all of them vary in style and treatment. What remains constant, though, is satisfying amounts of sex, romance, and girl-on-girl action.
Check out this list for the top 20 sexiest Yuri Hentai and add them to your watchlist today!
20. Choukou Sennin Haruka
Revolving around the lead character Takamaru and goes to the "Ten Treasure" academy, Choukou Sennin Haruka follows his erotic and sensuous relationship with the guest chief's daughter in law. Things get more exciting when he falls in love with another cute student Takamaru Haruka.
A classic Yuri Hentai done right, Choukou Sennin Haruka works because of its subtle animation and rich voiceover. The premise is simple and easy to follow, devoid of unnecessary subplots, which focuses on the main story. Overall, this one of the sexiest Yuri Hentai that you must not miss!
19. Nikutai Ten'i
Another alternate fantasy Hentai! Nikutai Ten'i follows Kenichi and his friends' stay looking at a new archaeological find after school. The piece in question is a bizarre mirror. Suddenly, the entire building transports to an alternate dimension, and a magic field envelops it to prevent them from returning to their world.
Furthermore, their minds begin to switch to other people's bodies. The only solution, as it appears, is to change bodies when their sexual emotions are high. Kenichi must find this way to return everything to normal before the dimension falls apart.
Nikutai Ten'i is a thrilling Hentai that entertains as well as satisfies in plenty. Propelled with some fantastic artwork and animation, all the main characters and supporting ones have distinct personalities that keep them hooked to the slightest change. The energy is precise and not over the top, coming together to create an entirely original Hentai.
18. Honoo no Haramase Tenkousei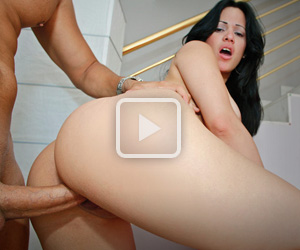 Tagami Tatsuya, the protagonist of Honoo no Haramase Tenkousei, has one ambition: world conquest. She plans to impregnate every one of his female classmates. What follows from this initial plan is what makes the narrative of Honoo no Haramase Tenkousei.
Any further info about Honoo no Haramase Tenkousei is equal to giving a spoiler, as the narrative unfolds like a thriller. It is best to go into this anime without any further info, thoroughly unprepared! Prepare to be thrilled!
17. Cream Lemon
Cream Lemon is essentially a loosely bound series of short anime stories, ranging from horror to fantasy to soap opera. These stories feature various sex sequences from incest to S&M, bondage, torture, male rape, and Yuri.
Although reasonably old than the other titles in this list, Cream Lemon has remained a torchbearer in the Hentai universe, bringing in new and unique stories of female sexuality and repression. The animation might appear dated, and the artwork lacks the refinement of contemporary Hentai series, but do not miss these short animes just for these qualities. Cream Lemon is a daring and innovative take on Hentai that demands your unmitigated attention.
16. Kafun Shoujo Chuuihou! The Animation
Based on the adult manga created by Koume Keito, Kafun Shoujo Chuuihou! An animation shows a sexual spread in the town, bringing in every sensitive citizen, male and female. Complications arise due to this issue as partners are transferred and induced with more significant sexual threats.
Kafun Shoujo Chuuihou! The Animation is as unique as it gets to storytelling, even if it ticks Hentai's characteristics. It is razor-sharp in its exploration of sexuality as an evolving, constantly varied phenomenon. What also works so much for bits favor is the multitude of copulation sequences, ranging from orgy to masturbation, abuse to bondage, all packed up to provide a wild, entertaining anime series.
15. Stainless Night
Based on the manga by Amagi Kei, Stainless Night is another fantastic addition to the world of alternate reality fantasy. It follows Linear's character, who lands in Japan countryside without any memory or sense of herself. She finds her way towards a small research center that has three beautiful women as staff members. One of them, Sayaka, is fascinated with her charm and naivety and falls instantly for her. When they both have sex, Sayaka realizes that Linear has otherworldly sexual powers and needs protection.
Stainless Night has everything going for it- various sex sequences from varying perspectives, a tight script, and rich artwork. The only point for reconsideration would be the patchy voiceover, which is not just there to show its protagonist's otherworldliness. Besides this, Stainless Night makes for quite a revelatory Hentai work.
14. Tokubetsu Byoutou
Now where to start with Tokubetsu Byoutou, with its unique premise, or with its graphic sex scenes that might piss off some viewers? This Hentai follows the story of a female medical practitioner who intends to produce a drug that would cast away the problem of female impotence once and for all.
But the secret behind this discovery is much more personal, as she is a hermaphrodite and is unable to procreate. So she develops these drugs, one red and the other blue. The blue is for males and the red for females. Would this experiment work? Who would she test this first on before sanctioning?
Tokubetsu Byoutou is an unusual and highly original Hentai that effectively follows one woman's journey to throw light on several issues relating to female impotence. The stance it takes is admittedly progressive and sincere. The graphic and no-holds-barred sex scenes might not go well with some audiences, but if one can overcome those scenes, they will be amazed to witness just how radically subversive the Hentai has aimed. Don't miss it!
13. Star Jewel
This Yuri Hentai is one that takes you into another universe altogether. Here there's a waging war between the goddesses of light and dark. The Goddesses of Dark try to steak jewels from innocent and unsuspecting women, whereas the Goddesses of Light search for the ones sharing with all the evildoers. The catch is that both the types of goddesses have one thing similar- they have retractable penises- which they utilize to provide pleasure and win over them.
Thematically innovative and exciting, Star Jewel is a marvel in episodic storytelling. The setting is gorgeous with warm artwork and lush use of the color palette. The sex sequences are also finely done, fair enough to say no Hentai fans will be disappointed with erotic religious figures taking full control of their human counterparts. All points considered, Star Jewel is one thrilling ride!
12. Bust to Bust
Based on the manga by Yasui Riosuke, Bust to Bust is one of the sexiest Yuri Hentai in recent times. It follows the troubled protagonist Yano Megumi who is absent from school for quite a few days. Igawa Akira goes to see what is troubling her and inform her about the school's recent proceedings. He realizes how frustrated and inexperienced Yano is, almost an outcast in terms of coming to terms with her sexuality. Igawa promises to help her and introduces her to the newer things, prospects that interest Yano.
Comic and might, Bust to Bust is a light-hearted Hentai that entertains with its quirky characters and satisfies with its impressive sex sequences. It also shows a crucial side to adolescent psychology in a very stable, relatable fashion that doesn't feel overwrought with unnecessary themes and plugins. Overall, a satisfying Yuri Hentai that you must add to your watchlist at once.
11. Alignment You! You! The Animation
Alignment You! You! The Animation follows two characters -Takahashi and Oohara, who are madly in love with each other but do not know how to express their feelings for each other. Their fantasies remain covered as there's always some hesitation boiling up inside. Takahashi's sudden death alters everything for Oohara, who does not know how to react or respond. So how will their love be ever complete?
Reasonably unusual in concept and execution, Alignment You! You! The animation is a beautiful and tragic ode to the lasting power of friendship and love. It is finely detailed in its exploration of grief and juxtaposes it with the living's vibrant sexual energy. The artwork could have been slightly better, given that it voices a considerable amount of issues related to the abstract and the unknown. But withstanding that, it is quite a useful and moody chamber piece of a Yuri Hentai.
10. Viper GTS
Viper GTS is about the Succubi Sisters, who fulfill all the folks' wishes in exchange for just one thing- their soul. The most successful one amongst them- Carrera-Chan, falls for a bespectacled fellow called Ogawa, and things change drastically out of plan. Ogawa is so attracted to her beauty that he responds by giving up his soul just for the sake of her need and fulfillment.
Cleverly written, with several twists and turns, Viper GTS is a highly entertaining Hentai series. It has a good character-driven story, some stunning artwork, and a highly original idea that backs every new dissolve into newer terrain. This one is guaranteed to stay with you a king time after you've finished it!
9. Ai Shimai: Futari no Kajitsu (Immoral Sisters)
Immoral Sisters is a sinister, wicked tale of a power-hungry man named Takeda Nogawa, a wealthy and spoiled son of his industrialist father. He envies his father because he keeps the beautiful Yumi Okamoto as his official secretary in front of the world, but privately enjoys all types of sexual favors through her.
His obsession with Tumi grows in leaps and bounds, as he is eager to get hold of one chance to have Yumi under his control. Yukie Kitazawa is the usual, average housewife. But situations change drastically when his father meets with an accident with Yukie. What will follow is a wild, wild ride of fantasy and power.
The premise of Ai Shimai: Futari no Kajitsu, as is palpable from the above details, brings in a healthy dose of thrill, with plenty of juicy twists and turns. Fans of Hentai will enjoy the finely edited sex sequences and show various perspectives at one go. Here is one hell of an anime that must rank high on your watchlist!
8. Houkago Mania Club: Koi no Hoshii no (After School Mania Club)
After School Mania Club is a relatively old Yuri Hentai that has gotten better with each passing year, it follows a school group that encourages conversation between teenagers and offers them a date to create a catch. It can ensure individual sexual orientation, a prospect that gradually becomes a thrilling ride of revelations in the series.
After School Mania Club does so well because it catches the essence of conflict that overrides teenage years when one is just coming to terms with their sexuality and experimenting with it. It is a bittersweet age, and demanding too, captured beautifully in the anime with a string of characters. It also helps that the animation and artwork do not feel aged and have a very stable authenticity. All these features make After School Mania Club a must-watch for any lover of Yuri Hentai.
7. Mankitsu Happening
Keiichi Oyamada seems to continually lose his jobs due to his horny and lusty affairs with almost all his female co-workers. But this time, he has promised that he will mend his ways and change for the better. So when he finally gets a job in a manga cafe, everything seems fair, and he feels much better and focused.
The cafe manager is his best friend, so things go relatively smoothly, and he also has a beautiful co-worker, Rei Shuzukawa, alongside him all the time. Moreover, his childhood friend Kururu Hiragi who also happens to work in the same cafe is no cuter small thing like before, but a hot woman. Keiichi finds it hard to hold his lust for these women, and as he soon realizes, old promises die hard.
These threads connect the premise of Mankitsu Happening, a widely popular Yuri Hentai known for its satisfying take on girl action and adventure. Fuelled with a vastly less contrived narrative, which takes some instances to build over the glitches in artwork, this is a prominent addition to the universe of Yuri Hentai. Don't miss it!
6. Etsuraku no Tane The Animation
Based on the game by WendyBell, Etsuraku no Tane The Animation is your classic tentacle Hentai anime done right. It follows a pretty straight-forward premise for fans of the tentacles genre. A tentacle monster captures a beautiful young girl and forces her to dominate over other cute girls for fulfilling its sexual depravity.
Etsuraku no Tane The Animation does everything right- it has a focused, no-subplot heavy narrative, great many sex scenes that range from abuse to bondage, and a good animation. The Hentai series' pace is also not slow, and things do not feel predictable or boring at any point at all. Overall, a sexy Yuri Hentai that must feature in your watchlist!
5. Uchuu Kaizoku Sarah (Space Pirate Sarah)
Based on Lilith's game, Uchuu Kaizoku Sarah (Space Pirate Sarah) follows the titular protagonist Sarah, a destructive pirate knight ravaging over the galaxy empire blown apart by war. When a devilish sadistic web begins against her, the path to her destruction begins. Or so it seems. It all comes apart by introducing silver knight Sylia, who intends to destroy the galaxy's rampant corruption and fight for survival.
Uchuu Kaizoku Sarah (Space Pirate Sarah) is a thrilling Yuri Hentai that involves various gangbang actions to tentacles, lactation to abuse. It has some great artwork, fully capturing the thrill of space and setting, and provides a thrilling anime viewing experience. Watch this for the Yuri Hentai action and take back a lot more than you expected!
4. G-Taste
Illustrated by Hiroki Yagami and serialized in Young Magazine Upper's, G-Taste follows a strict company manager's love story with his beautiful maid. Even if she seems cold and cruel, she has a secret crush on her maid and begins to woo her to become her partner in many sexual adventures. She uses her naivety and innocence to dominate over her, and thus a passionate affair follows.
Replete with various sex scenes that range from BDSM to masturbation to bondage, G-Taste is a titillatingly erotic Yuri Hentai that will catch your attention instantly. Although the animation could have been a tad more detailed and refined, it balanced the voiceover and fresh take on female sexual liberation.
3. Sono Hanabira ni Kuchizuke wo: Anata to Koibito Tsunagi
Revolving around the on-off relationship between two friends Mai Sawaguchi and Reo Kawamura, Sono Hanabira ni Kuchizuke wo: Anata to Koibito Tsunagi is about how two people come to understand each other through their partners. Just as beautiful it sounds, this Yuri Hentai never feels overdone with distraught conversations, even though there are plenty of dialogues and exchange of words.
Mai and Reo always end up fighting even when they know how much they mean to each other. They are often confused and surprised at how they feel and what they want as individuals. As they gradually begin to explore their sexuality with each other through a series of encounters, their relationship develops stronger in leaps and bounds.
Sono Hanabira ni Kuchizuke wo: Anata to Koibito Tsunag is a beautiful Yuri Hentai that is deceptively complex under the disguise of two seemingly simple people coming to terms with each other. It has well-rounded characters and fantastic artwork at the display. Moreover, as a Hentai series, it deals with female adolescents with extreme sensitivity and tenderness, which has been the primary reason for its popularity in the Hentai fandom.
2. Nageki no Kenkou Yuuryouji (F3: Frantic, Frustrated and Female)
Still considered to be one of the game-changers in the genre of Yuri Hentai, Nageki no Kenkou Yuuryouji (F3: Frantic, Frustrated and Female) follows Hiroe Ogawa, a young girl unable to fully attain her sexual needs and desires, who does not know what the impediment that makes her feel like a leftover without real passion and zest. Even when she objects, her older housemate Mayaka and landlady Yayoi propel and ultimately subject Yuri to several sexual adventures involving bondage, sadism, and even hypnotism.
Funny, smart, and unforgettable in its exploration of female sexuality, Nageki no Kenkou Yuuryouji (F3: Frantic, Frustrated and Female) remains a must-watch for all Hentai fans in general. In particular, for Yuri Hentai fans, there is a lot to cherish about the character of Hiroe. Even though the Hentai was released many years ago, it doesn't feel dated in its name or setting and feels as accessible as ever.
1. Shoujo Sect
Shoujo Sect follows the journey of Shinobu Handa and Momoko Naitou, two childhood friends who had separated with a promise that they would return to one other and stay together. Years later, when they coincidentally come under the same roof of a school to study, only Shinobu remembers the kiss they had shared while parting.
Momoko has forgotten about the passion that they had once kindled, and the kiss as well. They are now poles apart- Shinobu being the favorite among her pupils, with many lovers behind her. In contrast, Momoko is the diligent student of the disciplinary committee. But when Shinobu uses her flirtatious nature to attract Momoko again, things do change. But will they come together and last this time?
Shoujo Sect is a feel-good, romantic anime with beautiful characters and some stunning artwork at the display. It doesn't disappoint with the sex scenes but, imbibed with a genuine sense of attraction and longing. Although the animation might seem a bit dated, it remains a sweet, romantic love story that will charm you instantly since it was released more than ten years ago.