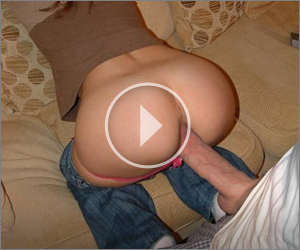 There are a variety of sexual fantasies that Hentai is able to provide, ranging from orgies to threesomes, monsters to tentacles. There are hardcore, graphic stuff as well as soft, romantic Hentai- all pretty packed up under the umbrella of Hentai Anime. One of the most wildly popular ones of Hentai is Milf. What is Milf, some might ask? Well, Milf stands for "Mothers I'd like to F***". Revolving around an incestuous relationship with a hot, voluptuous mother, the demand for Milf Hentai has only grown over the years.
Milf Hentai generally revolves around a sexual relationship between an older woman and a young man almost of the age of her son. Milf Hentai is characterized by a thrilling story that builds on mounting sexual tension, erotic foreplay, and hot sex. Milf Hentai has, over the years, become quite a mainstream phenomenon, where stories that explore the sexual lives of older women prove how the representation of older women is more than just mothers and wives.
Here is a list of the 15 Best Milf Hentai series that you need to catch right now.
15. Musuko no TomodachiniOkasarete (The Cougar Trap)
Musuko no TomodachiniOkasarete (The Cougar Trap) is about Esa, a beautiful woman who is shy to open up to her husband and misses the spark that they had during the early years of their marriage. ESA has not had sex with her husband for a long time and fails to express how much she wants it, mostly because she is afraid that he will treat her like a nasty whore after that.
Kazushi, their young son, is aware of this tension between his parents and even witness the loud moans of Esa one day but is not sure what to do about it himself. When Kazushi brings his friend Eke, things rapidly change for the better. Eke cannot control his lust for Esa and although he knows his thoughts are wild, he lets himself slip and surrenders completely under Esa's grip.
This Milf Hentai very cleverly juxtaposes the narrative from subordination to dominance, as Esa shifts gears from Milf to Cougar as the story moves forward. The animation is wonderful and the figures are beautifully erotic and suffused with warm colors.
Fans of great sex scenes won't be disappointed at all, as Musuko no TomodachiniOkasarete (The Cougar Trap) abounds in many such sequences and stages them from various perspectives. Although the plot moves on with many a thrill, the pacing could have been less tight and given some more time rather than just two episodes. Overall, a short and entertaining Milf Hentai series that will keep you hooked.
14. Jitaku Keiblin
Kareki Tsunetaka returns home for his father. Having 20 years of experience as a security officer, middle-aged Tsunetaka finds his father's remarriage to a lustful, attractive woman called Katsuragi Shouko hasty and unnecessary.
He knows for sure that Shouko has her eyes fixed on his father's fortune. There are two daughters from his previous marriage as well- Sayaka and Yuki, both of them are under Tsunetka's control as he can show his power on them anytime. But the real deal still remains to be Shouko, who is not so easy to pin down.
Jitaku Keiblin is often violent and has graphic sex scenes that might not sit well with some viewers. But considering the standards of Hentai, it does not cross any boundaries as such. Milf Hentais are often about power play and role reversals, and Jitaku Keiblin understands this very well. The sex scenes are rather short but quite effective, which works well for the story as well since Jitaku Keiblin is filled with many twists and turns that is bound to keep the viewers hooked to the screen throughout.
13. Enbo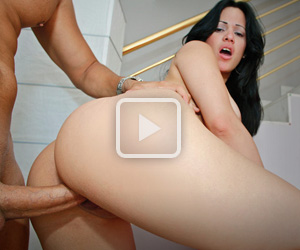 Enbo has a simple premise: the incestuous relationship between a horny mother and her stepson. But this is made more exciting and Enbo runs like a thriller when a mysterious phone call torments Misako, the attractive Milf who finds sexual satisfaction in her stepson Kazuhiko.
Her husband is unable to fulfill her and remains busy with his business work most of the time. One day when Misako finds Kazuhiko masturbating with her underwear, she is shocked and tormented. Suddenly she gets these phone calls from a pervert who sends her sex toys and threatens to unspool her secrets. It is from here that Enbo builds up one tight story that never feels boring and repetitive.
Although the animation could have been better given the time provided to the narrative in Enbo, it makes it up with the nearly served story. There are plenty of amazing copulation sequences and the beautiful voice-overs from all the characters make it all the better. Watch it for the way the thrill and the moans.
12. Amanee!: Tomodachinchi de Konna Koto niNaruNante!
Based on the adult manga by Shiomaneki, Amanee!: Tomodachinchi de Konna Koto niNaruNante! is about Ryouichi, who often goes to his friend Yuu's house to play video games.
When Yuu's aunt Yui comes to visit them and joins them in their gaming adventures, it is clear then Yui is not really interested in just playing video games with Ryouichi. From thereon, a lusty, hardcore relationship develops between them, one that always seems to fall apart but still manages to tightly evade through all other elemental problems.
Amanee!: Tomodachinchi de Konna Koto niNaruNante! scores high points as a Milf anime just in the animation sector. The sketches of the characters are spot-on and the contrast in the colors and frames adds massively to the story's appeal. There are long, obsessive amounts of sex scenes that never becomes boring or unnecessary. It is a must-watch for all Hentai fans in general, and should not be missed.
11. Soredemo Tsuma wo Aishiteru
Soredemo Tsuma wo Aishiteru is originally based on the erotic game by Line TeamBitters. This Hentai revolves around Nanami, who is happily married to her husband and enjoys her sexual adventures with him. She calls for her own undoing when she is caught unawares and pried upon in a public bathroom through a camera.
The building manager is aroused by her attractive figure and starts blackmailing her for his own sexual demands. Nanami, although initially appalled and ashamed of herself, submits herself fully and then gradually realizes that there is more to these degraded sexual acts that she really enjoys.
Soredemo Tsuma wo Aishiteru has a somewhat frisky animation, with colors popping too much for comfort in some sequences. If you are able to get past this hurdle, then Soredemo Tsuma wo Aishiteru promises a fun ride.
It is occasionally funny and wryly comic and has a real appeal to its characters. The story is good and is ably assisted with the artwork and detail. Overall, a fun, entertaining series that you can't afford to miss at all!
10. Mrs. Junkie
Mrs. Junkie is one of the most famous mif Hentai series in recent times. It is light and fun and has great sex sequences that range from threesome to blowjobs, lesbian to double penetrations all packed up in one.
It follows Hayami Kouta, a young superintendent of a building who gets sexually attracted to two busty housewifes who are left unsatisfied with their respective husbands. Whenever they get a chance they call up Kouto and the three engage in some extremely passionate sex.
With gorgeous animation and artwork, Mrs. Junkie is a great fun-filled ride of sex and female pleasure. It is fairly progressive as well, as it provides the women with the agency of their bodies and minds, women who know exactly what they want and do not care what anyone might approve of it or not.
The plot is straightforward and does not miss a beat. The voice-overs are a delight as well. Fans of light-hearted Hentai will enjoy Mrs. Junkie immensely and will get hooked on to it throughout.
9. Kyonyuu Hitozuma Onna Kyoushi Saimin
This anime follows Morishita Wataru, a shy and lonely young boy who grows up without a mother's love and care. He strives to do better for himself and on the basis of his sheer hard work and determination, manages to enroll himself in the prestigious Ousei Academy.
There, his education and training are bound in the hands of teachers as they evaluate a students' performance throughout the coursework. Wataru inevitably receives a strict education and becomes more shy and lonely due to the pressure.
His teacher Tsukishima Kyoko is impossibly strict on him, not just in matters relating to his studies but also in daily life. This pressure amounts too much for Wataru and his grades drop where most of his other friends and classmates improve and have excellent results.
Only Shirakawa Miwa, the assistant homeroom teacher is kind to him and shows him some maternal love and care. Slowly, it is Miwa who becomes the silver lining in Wataru's life, relieving him of the pressure for some time and helping him grow.
But all things come to a shattering end when Miwa announces her marriage, and consequently, Wataru loses his only support. His self-esteem descends lower than ever before and his grades have a severe downfall as well.
He cannot fathom the envy that his teacher Miwa would become someone else's wife and it begins a very forbidden desire inside him. Suddenly when one day his phone rings and he comes to discover an app called 'Hypnosis'. It is from there when the story of Kyonyuu Hitozuma Onna Kyoushi Saimin heads on to a deep-dive of lust, passion, and sex.
As is perceived from the introduction, Kyonyuu Hitozuma Onna Kyoushi Saimin has a lot of stories to tell and it does so very well, unfolding each character and developing the narrative in leaps and bounds. The animation is fine and the voice-overs are nearly done. As a whole, this is a Milf anime series that is bound to remain with you long after you have finished it- such is its power.
8. Bitch Gakuen ga Seijun na Hazuga Nai!!?
This anime series is fairly popular with audiences for its strong characters and erotic sequences. Bitch Gakuen ga Seijun na Hazuga Nai!!? revolves around a family that consists of Hasaka-Kun, and his older sister Airi-Chan among other people.
This family invented an academy where special care and elements of love are introduced between the participants known as disciples. In a tragic progression of events, their parents succumb to an accident and the head of the academy is changed. This gradually becomes more and more specific as to how the academy must ensure that its participants must convey feelings of love with each other…
Bitch Gakuen ga Seijun na Hazuga Nai!!? has some great ideas running under its narrative, which does not kill the pace or the entertainment value. There are a number of highly titillating sex sequences that are all covered in fair animation.
The only point where it misses the mark is the voice-overs, which in some sequences feel very staged and monotonous. Other than that, Bitch Gakuen ga Seijun na Hazuga Nai!!? is quite an entertaining, fun-filled show that has the ability to fully pull you into its domain.
7. Daisukina Mama
Miyuki always does something extra or out of her way in 'Daisukina Mama' to show her devotion as a good mother to her son Yutaka. She wants to be the poster woman for the best mother of her time. But when Yutaka brings his friend Masato along with him to his home, things change.
Masata observes how dutifully Miyuki always plays the best mother in the world and intends to test her. He makes a horny and lustful move towards her. Miyuki is shocked at first, but gives in dutifully to Masata and even begins to enjoy all the crazy sex that they have, and the forbidden secret they share. Until one day she participates in another sexual adventure where she has sex blindfolded, and then opens her fold to discover it is none other than his own son Yutaka!
Daisukina Mama is a great Milf Hentai series that garners high points in capturing the essence of the forbidden relationship between the mother and the son very well. It has some great sex sequences that are shown from different perspectives and are also highly titillating.
The animation could have been more detailed and refined at some points, especially when outlining the bodies of different characters together in one scene. But fans of Milf anime are surely in for one captivating series with Daisukina Mama, just for its amazing sex scenes alone.
6. Netoraserare
Netoraserare is about Shu and Haruka, who are a happy couple, enjoying the early years of their relationship with lots of masturbation and sex. Haruka opens up about her wish to become a mother and raise a family but to her dismay, Shu is unable to perform in the bed.
They consult a sexologist who tells the distraught couple that the problem is not physical but psychological in nature. There's something inside Shu that is potentially hindering his performance, perhaps a forbidden fetish or desire that Haruka can only guess through his hints. Left with no other choice but to make her husband happy and lead a healthy relationship, she gives in to his husband's horny and crazy desires.
If we read how the story of this series progresses, it will be clear how Netoraserare is an extremely progressive Hentai that entertains as well as educates. It makes its points about pregnancy and sexual relationship very clear and focused, and the story has a lot of twists and turns that go on to prove these points in an overall sense.
One comes in for the highly entertaining series filled with brilliant animation and rounded characters and leaves it with something entirely else, a sort of the change in opinion in things related to family and health. Give this Hentai a shot, and you will come out impressed with the sheer range that Milf Hentai can cover in the garb if forbidden sex.
5. Master Piece the Animation
Tsubakihara Yuji is taken in another family after his parents pass away. There, he comes in contact with two beautiful, grown twins Yuna and Nina. Yuna, the eldest is very close to Yuji and never shies away from showing him public displays of affection, something that kills Yuji from inside, as he grows more horny with each passing day.
Yuni does not care what others think about her or her image at all, and she is quite unsociable as a person, often referred to as "unapproachable mountain flower" in close circuits. Nina, the younger one, is a sharp contrast when compared to her sister. MasterPiece the Animation follows the adventure of Yuji as he forms an illicit, no-holds-barred relationship with these twins, all into roleplay and other sex games.
Featuring some graphic sex scenes and copulation sequences, MasterPiece the Animation has its own fan base in the Milf Hentai series. It is nicely choreographed and has a lot of surprises inside that will instantly keep you hooked to the story and to the characters. Created by Hentai giant Pink Pineapple Studio, MasterPiece the Animation is a wonderful addition to the universe of Hentai anime.
4. Ai Shimai: Futari no Kajitsu (Immoral Sisters)
Ai Shimai: Futari no Kajitsu (Immoral Sisters) is the classic combination of blackmail and Milf done well. It follows Yukie who has a targic accident, and is bound to pay a hefty sum to the influential son of another family Takato, the owner of Nogawa industries.
Unable to play the large settlement demands, she dutifully accepts the sexual favors from Takato. It is around the same time when Takato's father Nogawa wisks in Yukie's step-daughter Rumi and begins to blackmail her. This passes on to the other daughter Tomoko as well and culminates into a great deal of sexual adventures and bondage.
Milf Hentai is characterized by forbidden fantasies and cravings for sex that is considered immoral and unacceptable to society and that increases the risk and privacy of the subject matter. Ai Shimai uses this privacy and confidentiality extremely well and navigates its story around these characters that never fails to entertain.
The victims are vulnerable and afraid, and everything they choose is out of sheer pressure and depravity of male desire. Ai Shimai: Futari no Kajitsu (Immoral Sisters) is a titillating, and highly satisfying Milf Hentai anime that you cannot miss at all!
3. Mesu Saga: Persona
Mesu Saga: Persona is about a woman called Yumi, trapped in a marriage that does not satisfy her sexual needs and desires. She decides to explore outside her marriage and finds a man who is gentle and takes care of her.
Unsure how this is going to end up for her marriage, a new impediment comes up for her when a mysterious stranger begins to keep her at surveillance and then begins to blackmail her for sexual favors.
It is the classic take on blackmail and sex that Mesu Saga: Persona deals with great animation and artwork. The characters have a rounded scope and the sex scenes are never repetitive, providing an element of mischief to it by showing it without any fixed perspective. As a Milf anime, Mesu Saga ranks high for its story that progresses like a potential erotic thriller.
2. Ano Danchi no Tsuma-tachiwa The Animation
The premise of Ano Danchi no Tsuma-tachiwa The Animation is an apartment complex where a lot of horny and attractive housewives reside, hungry for sex. Without giving spoilers, it has a lot of bondage, threesome, and crazy sex games were thrown into it in equal measures.
Given its precedence for story over character, Ano Danchi no Tsuma-tachiwa The Animation is rather a great entertaining watch for fans of hardcore Milf Hentai. Although one might say that the animation could have been a lot more refined and textured, it does not affect the mounting of the narrative. Filled with many a scene of hardcore pounding, it is supremely engaging and guarantees a satisfying anime experience.
1. Helter Skelter: Hakudaku no Mura
Created by Suzuki Mirano Studio, Helter Skelter Hakudaku no Mura follows the journey of four girls who for a change from their mundane lifestyle decide to visit a village called Helter Skelter.
All their expectations of peaceful vacationing end soon enough as they are hounded by a bunch of men for sex in a terrible place. They are abused and treated like flesh by multiple men who keep them as slaves and try various sexual adventures on their beautiful bodies.
Helter Skelter is bound to satisfy even the unlikeliest of Milf fans just on the basis of its numerous sex sequences that are superbly edited and shot. The animation is captivating and utilizes the outdoor setting with lush, vibrant colors popping out of the most banal of frames. Adding up to the universe is the understated look at beastly instincts of human nature and the importance of a civilizational structure. This one's a sure shot winner!