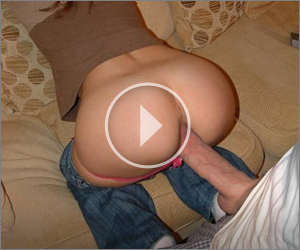 Before you dive into this list and the world of NTR, WORD OF CAUTION is, this territory is not for the faint-hearted. But in case you are up for stories that exploit, hurt, cheat, and consequently depress, go ahead and explore this exceptionally charged and expressive Hentai genre.
NTR stands for Netorare, meaning Cuckold in English, and as evident, characters get involved in exploiting and cheating their partners over… you might have guessed it right, SEX! But wait, it isn't some rudderless and flat tire left floating on the water.
These stories are power charged with the daunting realities in societal relationships, but quite ironically, are reduced to individual fetishes. NTR takes them up and explodes them on your face! You might be hurt or disgusted at the outright plots and scenes, but you'd always feel something down there. Also, sadists out there! Roll call?
13. TsumagaKireini Natta Wake
So this one is a bonus for you: if you're done with the above suggestions and need something to level up your desire for witnessing perversion, this is it! Alert: You will be left wanting for more. When a doubtful husband, going with his intuition about something being fishy, catches her wife (he hired a detective, in case you want to know how) indulging in sex with a stranger, he is thrown into splits.
He is surprised that this knowledge of his wife fucking someone else turns him on, also flaring him up with jealousy, rage, and an engulfing lust, but again, with an undeniable sense of wild pleasure. He is the guy that takes "cuckold depravity" to its next level. He fetishes his wife's cheating on him and ends up confronting both of them together.
Not just that, he wants them to film a sex episode. Don't stop at this; this is a must-watch if you understand how this anime is willing to reach out to your deepest, darkest desires and beckons you to come to terms with what you are.
12. KatainakaniTotsui de Kita Russia Musume to H ShimakuruOhanashi
It is about the brothers. But of course, it is not about them. Kenta is a universal failure both in terms of love life and professional life. However, his brother Kouta is a foil to him, successful in all fronts of life, with an incredibly appealing Russian wife, Arisa.
Work demands Kouta to go away for business dealings, and Kenta sees an opportunity for elevating things in his favor. The excuse is to use this time to "educate" his sister-in-law about Japan while her husband is away.
Of course, you might be convinced midway through the anime that the husband deserves this cuckolding as his character is too inconsiderate and indifferent. Arisa is unhappy because she lacks the physical intimacy in her married life. However, Kenta comes to her rescue and how! Watch this for some pretty hot, massive (you know what I mean), jiggly stuff that will surely get you going.
11. Sore de moTsuma o Aishiteru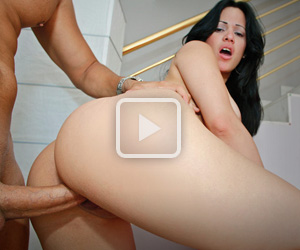 We've all had bad experiences with landlords. Probably you'd reconsider the intensity of your experience after watching this one. Honda Namami is a newly married bride who has no problems and is readying for the first wedding anniversary. But one day, their landlord shows up with recordings of some private moments Namami (until then) thought were private! Watch this to find out about that.
So as with landlords, this one wanted to have his way as well. Honda pleads him not to reveal the recordings to the husband while the landlord blackmails her into a world of fantasies turning her into a sex slave.
There are evident rape scenes and gang bang, particularly with a lot for kink seekers out there. But here's the dirty part you might love: Honda seems to enjoy this treatment meted out to her. The plot looks simple but engaging with different, developed characters putting up various sexual intercourse shows.
Deep down, it tells you how something assuring can often lead to discovering dark secrets about oneself one never encounters until something suddenly turns up. It is a show of fetish, kink, secrets, and wild pleasures. Spoiler alert: at a point, her husband does catch her in between her act. Do we expect some punishment and rough treatment, this time from the husband? It has a pretty disturbing end, so gear up.
10. SagurareOtome The Animation
Is plump and busty your thing? This one is for you then. Not much of a storyline, but the visuals, again, that's going to give you some huge bumps! The setting is the massage parlor and a guy starting to obsess over one of the massagers.
Initially, it's a no-no from the girl for the unavailability in the parlor's services. The plot accelerates to revel that this guy is a colleague of this lady's husband. The next scene is their home, the fiancé lying down wasted while they bang on the bed.
If you ever had wild fantasies of ending up with your colleague's better-halves, this one here is right for you and will serve you quite well with its fisty, crazy, rough depictions. But maybe if you do end up in a similar situation, would you choose a more private space, or would you like to make your bang right in front of your mate?
9. Taboo Charming Mother
Deep family secrets and the unsaid, obvious necessity for the family are intertwined here. Taboo Charming Mother is just about that: Kazuhiko is unwilling to look at his step father's newly married wife Misako as his mother, fantasizing her in all wild ways. Misako is a sex-starved in her new marriage.
What follows is the beginning of a new fulfilling relationship between Misako and Kazuhiko, who has gotten into his trap by secretly sending her sex toys and calling her a stranger. In a revealing scene, Misako feels the chills down there when she catches Kazuhiko warming himself with her panties.
While Misako surrenders to the dominating step-son and falls for the ocean of desire, he opens up in front of her, something more turns up. Kazuhiko is not satisfied with this, as he also set his eyes upon Misako's little sister Emiko. Thus, it emerges a triangle of sexual craving, fulfilling, deceit, incest, and fantasy that ought to be kept a secret from the house owner and each other. But for how long is it possible to keep desire under the dark?
8. Kichiku: OyakoChoukyou Nikki
Are you up for a challenge? Try not to get intimidated by this — additional disclaimer: pretty unsettling stuff. Maybe you can imagine a guy who fails to get any sex at all, no attention, hence no social life, and is teeming with frustration? No one gives a fuck about him, and evidently, he has no fucks to give.
How badly could he end up? Before you imagine how he ends up– our guy is into pharmaceuticals: medication, chemicals, drugs, etc. Of course, he cannot hold himself together anymore. So, he chooses his family members as his baits and puts his knowledge and skills to use and drugs them. And then? Arouses them, rape them.
Highly sexual scenes of drugged ladies asking for his big, fat cock, which he wildly pushes into their mouths till they drip, are all there. Except for the plot, which might be disturbing, the animation is very visual, expressive, and explicit and would give you some pretty wild kicks.
This one is for the sincere people out there who can accept such a plot. You don't have to bring it to the public; you can secretly watch this and give yourself a wild treat. Ummmmm.
7. Kedamono-Tachi no SumuIe de
This one begins with a slightly different note. Hinomoto Koharu has her apartment scorched down and has to relocate to her boyfriend Asaoka Arata's place to stay with his family. When she moved in, all she was expecting was a pleasant time with her boyfriend together.
However, it comes as a shock that Arata is treated very poorly in the house, thanks to his father, who exploited him for being a bastard child. Talk about his nature; he is that sort of a quiet, humble guy who has no hold over pretty much anything that concerns his life; let's call him pathetic and spiritless in his condition.
Now that Hinomoto had moved in, how could the father's eyes not land upon her! What follows is the man managing to trick Hinomoto (who happens to be fatherless) into having sex, a lot of sex with him. So, to sum it up: a father stealing away his son's girl. Sounds too bad? Well, purpose served. Watch this to find out how bad it can get?
6. Mistreated Bride
Here is the epitome of a simple story going all wrong: Mitsuko marries and shifts to her husband's house to live with her new family. But what's awaiting her in the facade of a new family are a father-in-law who is morally corrupt and looks at all females of the house as potential sex slaves, a brother who becomes a constant impediment to Mitsuko's dignity.
As Mitsuko has to submit to the family's males, just like a slave, she struggles to stay sane. But more than that, the story is also about blackmail, cheating (obviously), and mother-daughter threesomes for which the masters of the family force them.
The title pretty much speaks up for itself, but there are twists and turns as the plot emerges towards its climax. It is a show about facades, and as you go on, you get to witness the uncovering of sinister layers that dominate the male characters.
Mistreated Bride takes up all that it opens with and closes them successfully, an example of one of the more mature treatments in this genre. Even though the title is pretty simple, this one is a compulsory watch.
5. AnatawaWatashi no Mono: Do S Kanojo to Do M Kareshi
This one becomes unexpectedly dark as the guy Minato turns down the proposal of a very imaginative and adventurous girl Chitose. Up until now, this might sound like a pretty usual instance of high school. Except that AnatawaWatashi no Mono is not typical by any chance. It turns out that Chitose owns a photograph of Minato as a sex slave.
A slave of his sister! Hold on! What follows is a tale of blackmail, rape, BDSM, free sex, and too wild and kinky things. Chitose is not just some girl you can take for granted; having been rejected earlier by other boys as well, she has developed her ways of getting back at them.
Minato's experience will horrify you and give you enough to prepare yourself for some serious shit that could go wrong around you and with you! If you are a guy who likes to play submissive (at times), give yourself the feeling of it right up your shoots.
Chitose will be the girl of your dreams if you don't already have one back at home. Minato is that secretive guy that has deep stuff going on behind an innocent air of calm. Are you too? Don't we all have these subtle, dark, unusual private fetishes that we cannot afford to let loose?
4. Triangle Blue
It is quite generic, so to say with the USP being our lovers here want to fulfill their dreams. While Asato has been the literature guy wanting to be a novelist, Akane has her Art interests. In their graduation, Asato confesses to Akane and is surprised to find out the love interest being mutual.
So here is the excellent love story with common goals: but would it remain as perfect when they come together (which they do)? Well, let's shout it aloud together: NO. While Akane is desperately looking to settle down, Asato tries to hold himself together after facing repeated rejections for his manuscripts.
When failures take a toll, so does love lives and the idea of staying together. The other men involved in the anime are KyousukeKamisaka, Ryota, Sawamura, and Mikami, the former being the highlighted offending, lousy character.
It is interesting to see all these men having their peculiar ways of interaction with Akane, which also prepares her for her ultimate meetup with Asato. Itis a story of hate, madness, consuming lust, and sadness that will also consume you in its entirety.
3. Naisho no Wakana-san
"I'm MutouWakana. A young wife with a husband who is 15 years older than me and a three years old child." Wakana takes it up to introduce herself right at the beginning, immediately after which you'd see her blowing, we can guess, her husband, amidst traffic and the concern that their child will be up with the moaning and stuff.
She apologizes for the disturbance while at the steering wheel – she thought of licking only a little, but she now starts to fill up her mouth, which is only an understatement. The background info is a funeral. In due course, she gets on with the son of the family, Takashi, a college-going guy who does naughty stuff like stealing Wakana's panties.
This suggestion on this list is a pretty light one to help you relax from the massive plot of the previous one. Forget the story, because there is none, and enjoy with Wakana as she stirs and rouses you up with her great moaning and loveliness (pun intended). Credits go to the animation and portrayal of most of the crucial scenes. You know what settings you want, right?
2. Otome Dori
You wouldn't expect to open your mailbox and find a video clip starring your childhood crush being gaped by strange older men, right? Kazuki is that horrified guy in this anime, except that after that, he keeps receiving those emails, the videos gradually becoming more graphic. Thrown into a whirlwind of complexity, he fails to understand why Otome was indulging in pornography.
But the plot is equally complex too; Kazuki does not confront her or try to know if something was wrong in her life; instead, he is more than excited to jerk off watching those clips. Here's a pretty blunt, serious question before we move ahead: what would you have done? But there is a huge twist that you need to watch.
For now, understand this: this is one of the most tragic presentations of sibling rivalry, incest, blackmail, personal angst, jealousy, and cuckoldry. But in dealing with all those aspects, Otome Dori also plays the game of flipping reality upside down so that you realize there's always a sort of self-bias in how we view reality.
The appropriate greeting for watching this one would not be 'Happy Watching' but 'Good Luck.' Why? Because this anime would jerk you after you jerk off, and you might start realizing the subtle difference between what you believe and what you want to.
1. Ore waKanojo wo Shinjiteru!
Ever been in a long-distance relationship? Come right here! Momose Ayumu and Udai Ensuke are the go-to couples you see on the streets and feel jealous. And every go-to team is almost always about to turn their relationship into a life-long affair. Here's where Ore wa Kanojo wo Shinjiteru comes in.
More often, our lives are not simple, straight stories, and neither is the case with Ayumu and Kensuke. Working as a salesman, Kensuke needs to shift to another workplace due to a shortfall in labor supplies. The couple won't be able to see each other for a long time. What follows is boredom and loneliness on Ayumu, who gradually starts to witness piled up urges within that won't stop.
Unable to control the flare, she gets involved with her colleague (read: the big, bad guy) and becomes too fired up to get hold of herself after that. 'Like it rough,' that's what our Ayumu has always secretly looked for, and finally, she gives in to those temptations in the absence of Kensuke.
Our pent up urges and desires surface a similar way; there is love, but there is always lust. The question is: how do they play out, and in what circumstances? You will agree that Ayumu is the oh-so-sexy chick the world will fall for, but before you dismiss her like a slut, watch this.