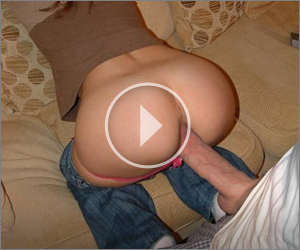 With Hentai as a genre gaining popularity across the globe, creators are expanding their ideas by incorporating various styles and elements to spice it up in ways you cannot dream. Besides the usual school girl, nurse, and costume-oriented fetishes, there are other ways to tickle the viewers' fancy and get them going.
Harem Hentai is a subgenre that serves as one of the best ways to awaken the viewers' inner kinks and entertain them. The content of this sort of anime portrays characters engaging in polygynous relationships. It is primarily men who are in the center of it, being surrounded by multiple women and having the time of their life.
The general structure of a harem Hentai anime consists of various episodes in which each one focuses on a different character that partakes in the polygamy. This video brings you a list of some of the best harem Hentai series to spend your time watching.
15. Oppai no Ouja 48
This is a 2010 harem Hentai series produced by Milky Animation and T-Rex Studios based on the graphic novel of the same name. Oppai no Ouja directly translates into King of Breasts. Its protagonist is a young man whose obsession with breasts leads him to daydream about them all the time. He aims to become king of the ultimate harem.
This anime is executed most peculiarly, revealing vast insights into the inner workings of a sexually deprived young man's mind with a spin of satire. The woman Nihru's nonchalant attitude towards all his questions makes it all the more amusing.
The plot itself is ridiculous and the best part is that it is unapologetically aware of this. While the sex scenes are explicit, the lingering theme throughout the series is more comical than erotic. Furthermore, the protagonist's character remains static throughout the series, undergoing no development.
14. Honoo no Haramase Motto! Hatsuiku! Karada Sokutei 2
This 2015 series portrays Kazama, a crude young man who is fond of fighting. He is suddenly entrusted with the public health doctor's position on behalf of the St. Versus Institute, a girls' fighting school. He discovers that as part of his job description, he must use extreme physical measures to train these young girls to be the best in body measurement. What methods will he undertake to achieve this?
This harem Hentai is a blend of vanilla, softcore and romance. It begins with an informative introduction, a detailed setting and portrays main characters with well-defined goals. Besides clear artwork and sharp animations, it has an original climax that is also creative. Its sex scenes are displayed through the closeup camera technique.
Furthermore, they are realistically executed. Unfortunately, after the first half of the series, the characters begin blending together, and their backgrounds and individual stories don't seem important anymore.
13. Tayu Tayu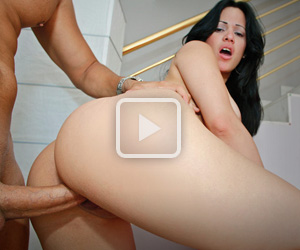 Tayu Tayu is a 2008 Hentai anime based on the story by Yamatogawa. It focuses on the protagonist Rei who decides to move back to his hometown when his parents shift overseas. After moving back, he reunites with his childhood friends Midori and Shiho.
Rei and Midori begin falling for each other, but a relationship between them does not seem possible in a town full of sex-deprived college girls all after Rei. Can Rei control his lust and stay true to Midori, or will he give in to his hormone-driven sexual urges?
This is a Hentai romantic comedy that begins with a well laid out ambient setting but then the harem plot kicks in. It results in a series of illogical scenarios. Like most of Yamatogawa's works, this begins with a simple, realistic plot in a rural setting. Unfortunately, the progressive, simplistic storyline fails to remain the same.
Because it is a harem, it has multiple characters, but none of them serve as memorable other than the two sisters and Rei. Furthermore, as far as character depth goes, Rei is a pushover, which leads him to make some decisions resulting in absurd moments.
The tragedy of this series is Midori and Shiho are essential characters with solid character depth but are often overshadowed due to the herd of women after Rei. Besides being Yamatogawa's signature style, there appears to be a slight inconsistency during the comedic moments, but these are usually submerged by detail in the animation.
12. Pico x CoCo x Chico
This single episode 2008 harem Hentai is an original series that portrays a young couple Pico and Chico who are out on a date one night. They soon encounter CoCo, a mysterious runaway who manages to seduce them.
Pico is instantly drawn by her feminine charms and spiritual outlook. He is still blindly unaware that his attraction towards her is about to fuel sparks of jealousy, passion and desperation in his relationship with Chico. Furthermore, it evokes a mix of arousal and anxiety among the trio.
This series presents a bold storyline of the smooth transition of a couple outliving their threesome fetish. The flaring variation in moods like anxiety and jealousy could only be solved by sex, which was the solution to all issues. This reflects that the series did not pay much heed to the plot; instead, it skipped directly to the sex scenes.
The animation was remarkable, incorporating careful details, including elaborate hairstyles, body proportions and facial expressions. Unlike most Hentai series, the characters were displayed as children which slightly reduced the scope of imagination but nevertheless had decent erotic sequences.
11. Harem Time The Animation
This 2012 Hentai series focuses on Satou Reiji, whose life changes after discovering his true lineage. He finds out that he is the son of a recently deceased rich man and the new inheritor of the Kamiyama house. The only twist in this tale is that he must produce an heir for him to legally be accepted into the house, for which he requires a wife.
Who will be the lucky woman to make Reiji's dreams come true? This anime is reflective of an age-old patriarchal norm that still exists to this day in various Japanese households. This series is a pleasure to watch with great artwork, lust-filled characters and a critical social message.
Furthermore, it has a heart-wrenching storyline and a set of relatable characters, all with sufficient depth and scope for development. Their extraordinary features and the element of male dominance will tickle the fetish of several people. Besides these, it is a combination of romance, erotica and good voice acting, all of which make it worth a try.
10. Kafun Shoujo Chuuihou The Animation (The Pollinic Girls Attack! The Animation)
With the changing season, the flowers begin to bloom beautifully. However, humanity still dreads this since it brings a wave of pollen allergy, except these are no ordinary pollen. Due to evolution, the plants do not yield tiny yellow grains anymore.
Instead, pollen now floats in the form of beautiful boys and girls that flow through the air. Instead of irritating one's nose, they involuntarily stimulate other parts of the human body. People break out into ecstatic moans all over, as it takes over their body. How will they relieve themselves this season?
This Hentai was highly appreciated for its innovative idea and is a submissive person's dream come true. It's not every day that you see Hentai series creatively using scientific phenomena to bring out their characters' deepest sexual desires.
Although the censorship went a tad overboard, viewers still thrived on the pleasure they received while watching this series. The artwork and animation were sharp, bold and colorful, which created sex appeal and made it aesthetically pleasing with the blooming atmosphere of spring. Furthermore, the erotic sequences were portrayed in a very natural and raw manner.
9. 3Ping Lovers! Ippu Nisai no Sekai e Youkoso The Animation
This 2015 series is based on the visual novel by Hadashi Shoujo. It has a typical "save the world" plot. Beginning amidst a magic battle, the story portrays a flashback where Frey and Alice summon Tomahiro through a white light.
When he appears on their bedroom porch, they explain his magical powers to him. After returning to the battle scene, Tomohiro finds himself with six women. He has the ability to clone himself, after which he has his way with them.
The mature and intelligently written script for this series was perhaps what appealed to viewers while initially watching it. Hentai series are rarely made tastefully, but when they are, they can appeal to viewers emotionally and intellectually, not just physically.
With a modern erotic icon like Ogura Yui, 3Ping Lovers' producers proved to the audience that Hentai characters can be fearless, extraordinary and humane. Besides the excellent sex scenes, the memorable characters left viewers wanting more, focusing on each one individually and allowing them to grow.
8. Eroge! H mo Game mo Kaihatsu Zanmai
This 2011 Hentai series focuses on Mochizuki Tomoyo, a young man who dreams of working in an eroge (visual erotic novel) studio despite having no writing, art or business skills. Luck strikes him when he finds an ad published by a local studio, and after meeting the company's president, he is hired for the job. However, Tomoyo soon discovers that his experience in the eroge industry is about to be short-lived.
Being created just a couple of years after the financial crisis in Japan, viewers can't help but draw a parallel between Tomoyo's lack of employment and the state of affairs in Japan between 2008-09. Nevertheless, this is a good quality series with a simple introduction to characters and a well-paced plot.
The girls eventually falling for the protagonist was a cliché that viewers saw coming, and the sex scenes weren't all that enjoyable. In fact, the portrayal of ahegao (tongue out) was overly dramatized and also slightly awkward. Its top-notch animation and character depth saved it and made it a decent series.
7. Idol Sister
Idol Sisters is a 2014 anime based on the manga of the same name. Its story revolves around former members of the idol group IKB31 Ayaka Takano, Maki Kamii, and Maina Ooizumi, who form a new group called Platinum Kiss. Their manager, who is also Ayaka's older brother, is the main reason for their success despite his perverted nature.
When he suddenly informs them that he might not be present for their next concert, they begin to panic. On the day of the concert, they anxiously look for him to find out that he is secretly spying on them. He soon performs some extravagant activities to help calm them before the show.
This series is a smooth blend of erotica and romance. It is a single episode series with very few dialogues and tame, simple sex scenes. Its artwork and animation are criticized for being inconsistent and crooked.
Moreover, viewers complained that they'd often freeze and lag without being able to keep up with the voice over. The erotic vanilla and softcore scenes are enjoyable for all viewers, including first-timers. However, for someone seeking a series with a coherent plot besides the hentai, this would not be the recommended one to start with.
6. Sweet Home: H na Onee san wa Suki Desuka? 
This 2011 harem Hentai series portrays Ryuichi, a university student whose apartment is suddenly destroyed by a fire. He reluctantly decides to move back into his childhood home but returns to find that it has been converted into a girls' boarding school. With no other place to go, the girls allow him to stay with them. What adventures does his new life hold?
This Hentai comprises a coherent story, funny dialogues, and is well-paced. It is Hentai in the real sense of the word since it focuses primarily on sex portraying little bits of the story in between. Nevertheless, viewers enjoyed the incorporation of comedy and its colorful artwork.
The characters have exact features and disproportionately sized body parts; overall, this series received significant praise for its animation. However, individual names are not given much focus and are not very memorable. Nevertheless, the voice actors did a terrific job of fitting their roles. This is the perfect series for someone who is not particularly interested in a story or plot but pure sexual entertainment with a comedy hint.
5. Kanojo x Kanojo x Kanojo: Sanshimai to no DokiDoki Kyoudou Seikatsu
This is a 2009 series based on the same name, also released as PC and PlayStation game. Haruomi Shiki's life falls apart after a volcanic eruption disrupts his peaceful lifestyle, and he has to move in with a relative.
He meets Natsumi, Akina, and Mafuyu Orifushi, three sisters he instantly finds himself attracted to. He soon finds out that their ice cream shop's reputation is at risk due to a newly arrived competitor. Will Haruomi be able to help the sisters maintain the importance of their business, among other things?
This anime series appeals to an audience primarily interested in economics and business besides prominent sexual endeavors. The struggles of having to uproot one's life and move to an entirely new place to start over are dominant themes portrayed. Additionally, it contains exceptional artwork despite being a low budget series.
Although it has generic sound effects, the plot is structured coherently, and each character is highlighted to their fullest extent. One might find the economic procedures slightly challenging to keep up with, but it also serves as a decent learning experience on coping when one faces such struggles.
4. Resort Boin 
Resort Boin is a 2007 Hentai anime series based on the graphic novel of the same name. Its story is centered on Daisuke Ichijou, who goes on a tropical vacation to the southern islands where he intends to work at his grandmother's resort during spring break. There he meets Nao and Mitsugu, two young women who are always competing for his attention, Kanae and Mika, two other women who help him spend time at the hotel, and Momo, a waitress who has a crush on him.
On the other hand, his cousin Maya supposedly disapproves of all the appeal towards him, but who knows what's really on her mind. Which one of these beautiful women will succeed in making Daisuke theirs?
This series is a multi-fetish masterpiece in all its glory. It successfully portrays all sorts of kinks such as incest, threesomes, bondage, and many others without displaying an ounce of rape, violence, or testosterone overload. It contains smooth and enjoyable sex scenes and diverse characters, each with their depth.
However, it jumps to an alternate dimension between episodes, which confuse the viewers, and its artwork is not entirely impressive. Nevertheless, it's generic setting, a decent soundtrack, and character development make it a good experience if one is seeking an average harem Hentai series merely for its sexual pleasure.
3. Boy Meets Harem The Animation
This 2014 series portrays Naoki Shindou and his classmates who find themselves in an unfortunate accident when the airplane they are traveling in gets struck by lightning. Besides Naoki, two of his classmates, the teacher, and a flight attendant are the only survivors. Things take a turn for the worse when they are stranded on an island, far from being rescued, and find themselves unable to suppress their sexual instincts.
This series can be identified with its plot alone as harem Hentai served to the viewers on a silver platter. With excellent animation and a tropical setting, it wastes no time setting the mood for a thriving sexual atmosphere. One cannot fathom the perversion of this single episode series unless they watch it entirely.
Hayao Miyazaki has put his best ideas at play by displaying the various kinks one can have while stuck in a natural environment. Its brilliant narrative and flawless execution make this one of the most enjoyable Hentai series there are. Not to mention, the sex scenes are compiled with the blissful scenarios of nature like fresh waters of the ocean, the tropical sunlight, and palm trees. The ambient music adds to the poetic beauty of the sexual experience viewers vicariously undergo while watching the episode.
2. Kuroinu: Kedakaki Seijo wa Hakudaku ni Somaru
It is a 2012 harem Hentai anime produced by Majin Studios based on the same name's manga. It is set in the Eostia Island where humans and dark elves have been rivals for over a century. Both species rule over hideous groups of monsters and mercenaries that cause terror to the other.
Soon a third species invades the island and begins ruling over them. They create a hierarchy with men in positions of power, unleashing dominance, and women almost equivalent to slaves. A fellowship of seven princess knights is the only hope to save the island and its people. Will they be able to restore it's harmony?
Hentai series rarely portray profound themes of political unrest and colonialism; therefore, they often go unnoticed. The intense rape scenes accompanied by the theme of betrayal and psychological trauma constitute the main essence of this series. It also displays certain elements that fantasy buffs might enjoy, like the trope of the elves living on a mysterious island.
It contains top-notch artwork along with excellent animation, and the background music complements the scenery. It has a substantial variety of characters with scope for development, but viewers must also look out for its repetitive nature and predictability towards the end.
1. Bible Black: New Testament
This 2004 anime is the third installment in the Bible Black series. Milky Studios created based on the 2004 eroge (a visual novel with erotic content) videogame. With the rise of several bizarre murders of couples taking place all around, people are highly disturbed.
The victims are all caught in the middle of sexual intercourse, and although the female bodies have no visible injuries, the male bodies are destroyed, except their genitalia. A team of detectives called Tokken is assembled to solve these murders. While doing this, they make some shocking discoveries related to the occult.
Unlike most Hentai anime, Bible Black: New Testament presents a coherent story with a thrilling plot that doesn't just revolve around sex. The animation of a 2004 production portrays some extravagant concepts like futanari (hermaphroditism) and heavy bondage. It experiments with certain unconventional sex scenes that might serve the kink of just a handful of viewers who enjoy them.
These include graphic scenes of non-consensual sex, torture, and significant bloodshed, which not all viewers can stomach. Furthermore, being a sequel to an original anime, its theme of violence goes far beyond its prequels despite the entire series having a dark and evil overtone.