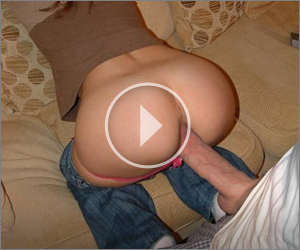 Do you like to play mind-games? The chances are that if you do, you sure must have played those on someone. You don't have to answer here; all you have to do is read this Elf Hentai list that gives you some more fantastic tips on how to up your mind-playing game! If you haven't checked out this increasingly becoming a popular genre, then it's high time that you do.
Talk about Elfs; you might reflect how they are incredibly intellectual and brilliant; creatures that would save you than needing your help. Come to Hentai Elf animes; you will receive a blow (in the right way, sort of) because here, you would find better tips to up your game while duping chicks. The Elf Hentai animes take the elves' conventional superiority and bring them down, often banging them hard for the stupidest of excuses.
This one will appeal to you if you have a thing for cuckolding and fooling around – like, literally fooling around. But the even better part about this genre is that you get to see a lot of wild sex for no fault of the poor elves. Yes, it might sound bad, but you know what you came looking for here, don't you?
15. Kijoku: Princess Double Kari
The Queen of Asteria and a young emperor Distol have been arrested for violating of regional borders and soon have been imprisoned for eight long years. However, the Queen of Asteria passes away under mysterious circumstances while she is still serving her sentence.
When Distol completes his term and comes out of the prison, he undertakes rigid training sessions to protect himself and his dear ones. The primary target behind this resolution was to win over the kingdom of Bartage and thereby take revenge for the treatment dispensed to the Queen of Astria and thereby avenge her death.
While Distol is training hard to become powerful, he also acquires some exceptional powers in the process. These powers will help him in the future, and one of them is concerning some delicious sex with an elf, what he wasn't expecting the least. Yes, we mean he had underestimated an elf.
14. SoukouKijo Iris
The Galactic Federation Senate is endowed with a unique mission: to destroy and wipe clean all the universe's threats. The Senate is primarily responsible for ensuring the peace and safety of the whole system. During one such errand, the female strategic knight force separated and became stranded in some challenging positions.
Iris and Meirin, the female warriors, are now stuck all by themselves against the sinister details. When they get caught, Iris is sold at a slave fair and becomes an object of unleashing endless lust and force play. Not the ending you would want, but this one has all the content you need.
13. Himekishi Olivia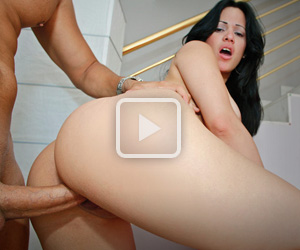 This one is an adaptation of an adult game by Silky. Keltula is the Empire of the Dark Elves, and he has initiated an attack against all other realms strategically to rule over the world and declare supreme sovereignty. However, while leading his expeditions, he comes across the nation of Lindegald headed by Queen Olivia, which opposed his relentless conquests.
The story follows how Keltula organizes an army to make Olivia give up and submit to him. With his strategic warrior Cecil's help, they manage to win over the land and dominate Olivia. In the end, she offers herself to Keltula in return for 5000 lives of people of the earth.
Now it left open to you to imagine what he does with her and verify whether you were right. For a dose of thrill, war, strategy, wild sex, and domination, watch this one for sure and get your desired amount of an all packed excitement.
12. Koiito Kinenbi The Animation
Get ready for three exciting stories. One is the emotional detour of the romantic moments of a hero and Kanako, his landowner. When they realize they are too attracted to each other, they confront each other about their feelings. But it is not as straightforward: in a scene where Kanako, her mom, and the hero go to a resort, the three end up having a threesome.
Somewhere in the corner of your heart, this scene might be all you need right now. Also, another addition: Kanako's sister Anna also ends up coming to the resort. Why and what will follow her arrival? Find out. Another story is about two school-going students show up at the same club.
There is an exciting scene for you to watch here: when a girl, while wrapping up presents, stumbles in front of the disturbed kid living in the house, the kid assumes she was her Christmas present. Now isn't that too interesting? As you do with gifts, this kid starts to grab her all and explore his hands everywhere he could. When she is heightened in excitement, the boy bangs her hard on Christmas eve.
11. Daishikkin Helena (Elfen Laid)
In Daishikkin Helena, we get to know of Burgundia; a nation praised all over the world for its evidence of heroism. However, they have a problem: Melvin, a rival with his army, had once overcome and ravished the army of Burgundia, following which they had attacked their bountiful acres of lands.
The story shows two little girls Theodora and Helena of Burgundia, remain to bear the brunt of the royal family's rivalry. You are right in guessing where this is going. Melvin's ruthless forces capture these two girls and engulf them with their dark desires and annoyances.
The story might leave you disturbed: Theodora ultimately becomes so helpless that she has to willfully submit to the advances of the men of Melvin's army to safeguard her sister. If you are this kinky in secret, you are going to love it.
10. Rance 01: Hikariwo Motomete The Animation
What binds all Hentai heroes into a wholesome team is that they all love women and all things feminine. Rance is a brave fighter who has a companion, Sill Plain – though more than a companion, she is a devoted sex slave. Being an adventurer, Rance cannot avoid taking up and exploring different works that keep landing him in trouble, but of course, that's what we are looking for.
People from far off praise rance for his courage and bravery. The next challenge that he comes up with is to look for a young lady who has gone missing, and, in her quest, Sill and Rance lands up in the grand Kingdom of Leazes. The anime follows Rance's further adventures with the unknown city people who start to get drawn to the brave hero.
He helps out the townsfolk with issues that had to remain unresolved until then. Since this is, after all, a Hentai, Rance, in this process, also gets to woo some attractive and hot girls who end up in sexual scenes. But apart from all this, the anime ends with a mystery that Rance has to confront on his own.
9. Tensei Kendo no Harem Colosseum
This anime is primarily adapted from the novel written jointly by HabaraTetsu and Hisashi. If you are looking for a refreshing plotline, then this is your breakthrough. This one involves instances of the slave trade, and fights are organized against these bought people for sheer entertainment.
A character Liguceun, who has been ordered to pick up physical battles with these slaves in a stadium and put on a show, has to keep his ruler sane and occupied. You also get to meet an elf Duranta who is charming and mindful and gets awkward at moments. The story is majorly about how these two, compelled to put on a show to please the hierarchy, elevates matters between them to become intense. To what do you think their bond would lead? Will the story be as smooth sailing?
8. Baka naImouto wo RikouniSuru no wa Ore no xx dakena Ken niTsuite
Based on the porn game Pita Fetish, this story deals with a brother and sister relationship where the brother tricks his sister and fucks her for the first time. But that is not the baffling part; we have seen a lot of brother and sister fucking in Hentai anime, and don't we all love to relish them! But the best part here is that the brother also convinces the dear, now horny sister that if she drank his cum, it would make her intellectually sharper and smarter.
So, the obeying sister gladly accepts his brother's instructions and goes on with them as they come. You will love to watch this simple story with elaborate attention to the sexual details. Accept it; you want to watch this one right now even if there is no plot in this one.
7. Elf no Futagohime: Willan to Arsura
This series presents you with a happy beginning, a land where humans and elves live constructively. Elves being on high intellectual grounds and physical superiority, rule the world. However, there is a twist when some citizens plan a conspiracy and declare war—following which the land goes into a state of grave crisis.
A long fight ensues. A resolution comes up to end the disharmony and settle it with a marriage deal of accommodation. But as things are about to be compromised, the elf nation's princess, her sister, and their security in charge are picked up and hijacked by a group of beasts. It turns out that the person behind this ill motive is Darsh, the half-human, and half-elf.
6. Kyonyuu Fantasy
Meet RyuutoHende, a warrior appointed to the location where men are being sucked to death. You also meet the primary character; a neighborhood female, Ryuuto, meets extremely worried and shocked at the happenings. If you want to go crazy, watch this woman, you are gifted with within this series.
One look, and you will be done for good. Yes, she deserves as much emphasis. You have the Hentai scenes where this woman is pushing her ample breasts into poor Ryuuto's mouth, and obviously, his mouth cannot take it all.
How much can you hold yourself when you see breasts this huge and plump? If you want to test yourself, this one is a must-watch for you. You should not miss Kyonyuu Fantasy because this is a gem that might not please you with the story but will take you away with its characters and visuals.
5. Himekishi Angelica
An adaption of the original game by Silky, this anime talks about Ernest's life and his evil intentions. He began miserably and became evil-minded quickly as he burned with revenge. Ernest uses his skills and ambitions and successfully assumes control over the land of someone else.
Following command, he systematically targets the females there and subjects them under his control. If you hadn't already guessed, these females have to now serve as his sex slaves, and whom Ernest fully utilizes by unleashing his wild lust and frenzy on these girls and women, ravaging them completely.
He also has the beautiful princess Angelica and Queen Christina of the land he wants to control for sex in his mind. In the two episodes, you get a dose of how he exploits four different girls in numerous wild ways. All these elves with various bodily features and distinct drives, you can probably realize what a lucky bastard Ernest is. Watch the whole thing to find out what made Ernest take this despicable revenge.
4. Viper GTS
This one has an exciting story: Carrera is a female who deals in desires in exchange for their spirits. She has some accomplices who help her achieve these ends: Mercedes and Rati. What happens later in the story is that Ogawa, a male geek buys Carrera. She looks at him differently than she did other customers with which she has dealt in the past. Gradually, she finds herself falling for the appeal and attraction of Ogawa, much to her bewilderment.
This moment is when her accomplice Mercedes also joins in the race to win over Ogawa's attention, creating a profound disturbance in all the kingdom of the evil presences. But in the end, the evil spirits decide to spare Ogawa's soul for the sake of the attention and affection he has received from their kinds. How does it happen? Watch this enchanting anime to find out.
3. Injutsu no YakataThe Animation
Injutsu no Yakata The Animation is adapted from SawaruErect's adult manga of a similar story. An innocent elf maid, younger sister to the elderly elf Meru, has gone missing all of a sudden. Meru is worried and decided to look out for her and rescue her if captured. However, when Meru realizes her sister has been a victim of cheat and wild lust by
some dangerous men, she decided to confront them and get her sister back. But as expected, she ends up landing in some unfavorable situations. The unfortunate situation is this: both the sisters end up becoming sex slaves and are sold to different buyers.
The latter unleash their wild desires in full force on the poor elvan sisters. The plus points in this one are the animation effects that give you an excellent experience of the ferocity of the lustful desires that exploit these sisters.
2. Elf Hime Nina
This anime is a rift between Nina, a beautiful elven princess, and her brothers. Thanks to Kyle and his team, an evil overlord is no more on the throne he had forcefully occupied. However, after Kyle achieved this feat, he took up the throne, thinking it was his deserving award for the fight he undertook.
But it turns out that Syll, another brother, was the rightful heir to the throne, and he is the one who has a close bond with Nina. Kyle, as is his nature makes up a murderous plot to remove Syll from his way to the throne; however, Syll almost escapes. The story follows, and Kyle's wild lust for his sister makes him target her next. Poor Nina is now in love with Syll.
Will love triumph, or will evil take it all away from its wickedness? You should watch this one for the stringed plot and the nuanced characters it develops throughout its journey. The fantastical elements abound, and it takes you on an adventurous quest of the deserving and undeserving. And to enhance it all, there is also the aspect of love. But here's the bonus for the Hentai lovers: gang-bang, supernatural powers, tentacles, cheating, maddening lust.
1. Kuroinu: Kedakaki Seijowa Hakudakuni Somaru
Welcome to the mythical land of Eostia, where the human beings and the Elvian army have been raging a battle for almost a century to claim ultimate authority. The elves have power over an army of monsters who are ruthless to human beings, raping, torturing, and captivating them for an endless amount of time.
However, human beings have put up a tough fight thanks to the mercenaries, and been able to push back the Elven forces. However, things become worse when another range of troops, led by the brutal general Volt, starts assaulting both human and elven creatures. They gradually create another realm of reality where women are just like sex slaves meant to be played with and ruled by the wild men.
As is evident before you, the world has been taken over by evil, and the only way it can go back to being better is with the help of Seven Princess Knights. This recommendation is on top of the list for a reason: the evil air on the sexual scenes, the fantastical elements, the thrill, and the ambiance make up for a beautiful watch that will keep you wondering.